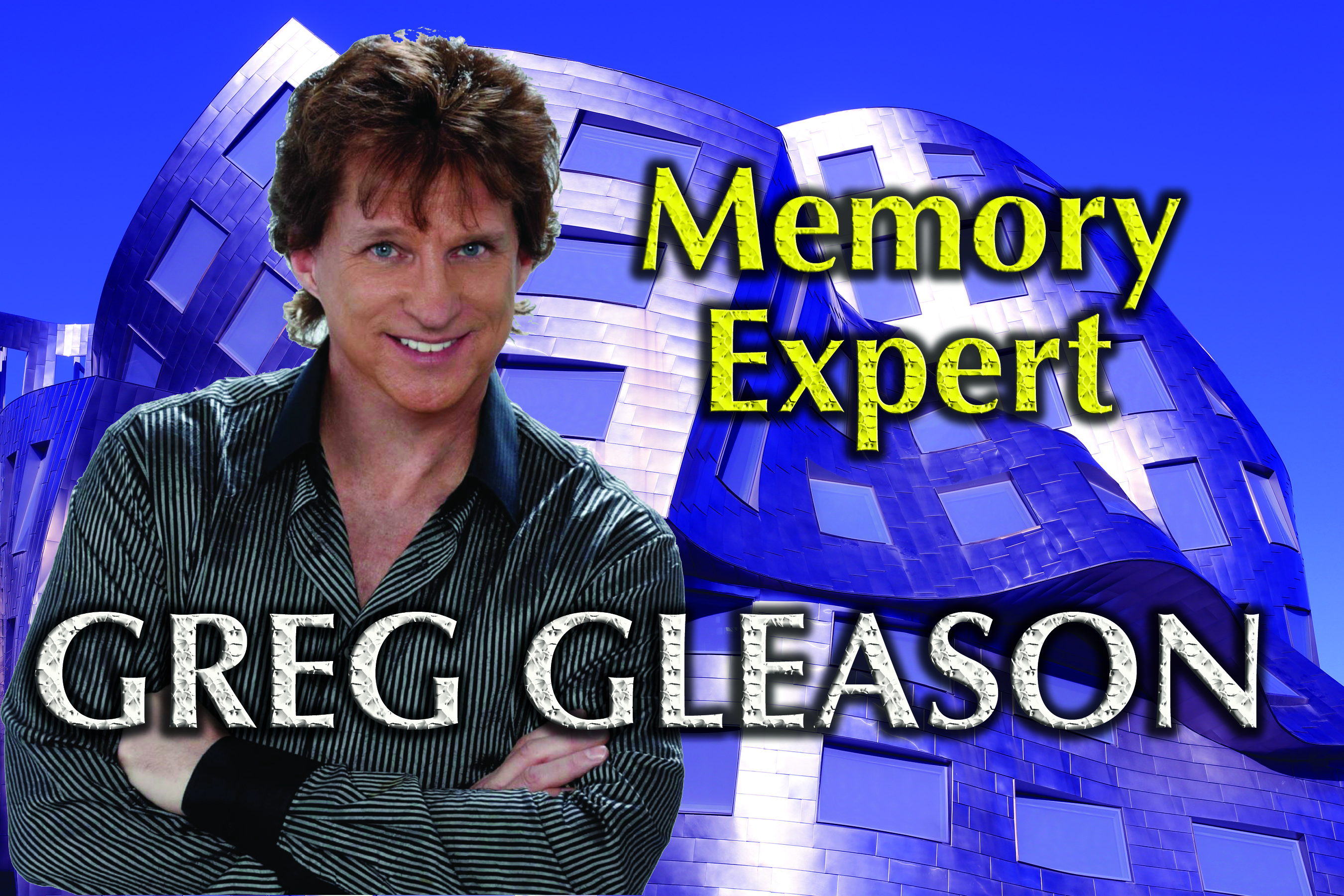 Keynote Speaker
Greg Gleason is an amazing keynote speaker! A passionate educator, an incredibly talented and funny entertainer, an award-winning magician and illusionist, a far reaching world traveler, and an acclaimed expert in memory training,
Greg will customize his presentation to your theme in order to maximize the impact of your event. As a motivational keynote speaker, Greg does more than entertain: he empowers and inspires. Greg speaks from experience with 30 years experience personally using the memory system and 14 years of teaching it to over 500,000 people! He has been called upon to be a guest speaker before Fortune 500 companies, major universities, and public audiences worldwide. This is outstanding corporate entertainment fueled your message and geared towards your group's success.
As his best dates fill quickly due to high demand, we suggest that you call soon to confirm your booking. You have worked hard to plan your event. Now, make it perfect by inviting Greg as your keynote speaker and entertainer to share his perspectives, talents, ideas, and creativity with your group.
Straight A's - Study Less!
In school you are always expected to remember or memorize information and tested on it, but how to remember is never taught in schools, and if it is, it is the rote system. Just drill it into mind over and over until you remember it. That is time consuming and if you have no interest in the subject, you may never remember it.
With the Total Recall System, you look at the information once and you can immediately retain the information! In fact in Greg's seminars, he shows you how easy and fun it is to do! Every student will leave the seminar excited and amazed at how powerful and easy these techniques are. It will change the way they study and their grades will immediately improve!
With the price of college tuition today, students need every tool available them to insure success.
The Total Recall System will make it possible to learn and retain new information many times faster.
The students grades instantly improve in history, geography, science, law, medicine, math, foreign languages, and many more.
Book Greg Gleason at your college or university and see the student GPA skyrocket!
Trade Shows
A marketer's dream come true... your trade show audience willingly memorizes your product message and enjoys every minute of it!
Greg Gleason takes his presentations beyond the realm of entertainment by offering your audience just what they came for- product information.
The show opens with Greg demonstrating his easy "two step" memory technique, which is based on picture association. After teaching the audience how its done, Greg convincingly delivers your specific product message. Next Greg explains how he used the same technique to memorize the product information he just communicated.
As Greg displays and describes the cartoon images he created to represent the product message, the audience willingly memorizes the name and key benefits of your product! To establish that his memory system really works, Greg displays the images a second time. Imagine the excitement as the audience repeat your product message aloud with absolute accuracy!